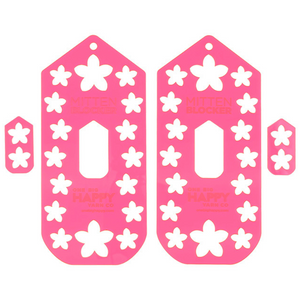 Easily block and air-dry any adult sized, round top or pointed top mittens with our Mitten Blockers.
This tool features a separate thumb piece for each mitten that can be used to block a thumb made from a gusset or an afterthought thumb.
Mitten Blockers measure: 3.75" wide x 8" tall, thumbs are 2" tall x 1" wide
Note: Blockers are packaged with a paper backing to protect from scratches. Remove this backing when they arrive.