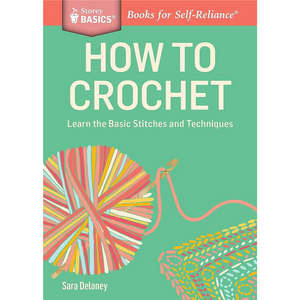 by Sara Delaney
Learn the Basic Stitches and Techniques.

Get hooked on crochet and bring handcrafted charm to your home and wardrobe. Sara Delaney provides easy-to-follow illustrated instructions for joining, fastening off, selecting color schemes, and much more. Learn how to read crochet patterns and work a basic chain with single or double stitches. You'll quickly be on your way to crafting your own pretty potholders and delicate scarves. 
This is a pocket sized book perfect to keep in your project bag or purse!